Specially customized healing massage is perfect for working out those knots and strengthening your structure.
A unique, complete and complementary system of table-based assisted stretching,
packages & Pricing
Massages are full 60, 90 and 120 minutes. Packages and Gift Certificates do not expire.
5 Pack
Five 60 min Massages: $475

(A savings of $25)

Five 90 min Massages: $700

(A savings of $50)
10 Pack
Ten 60 min. Massages: $900
(Save $100)
Ten 90 min. Massages: $1350
(Save $150)
Hourly Rates
30 Minute Massage: $50
60 Minute Massage: $100
90 Minute Massage: $150
120 Minute Massage: $200
Prenatal massage
Prenatal massage can help to relieve aches in your back and neck, and address leg cramps. Fewer aches and pains can  lead to a better night's   sleep.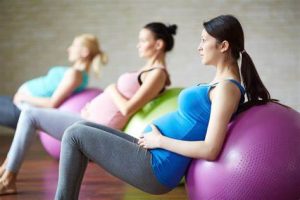 . Prenatal massage can also improve circulation, help reduce nervous tension, and help relieve depression or anxiety. Prenatal massages are generally considered safe after the first trimester, Remember to speak with your OBGYN first to decide if prenatal massage is right for you. Prenatal massage is part of your Prenatal care.
Neuromuscular massage
Highly specialized, goal-oriented form of manual therapy that corrects pain and dysfunction through the treatment of Trigger Points, muscle adhesions and connective tissue (fascia). Trigger Points develop as a result of specific trauma, postural patterns or repetitive movements and injuries. Pressure used in these treatments is based on client's pain threshold.                                                                                
Martina is one of the best massage therapists I been to, and I've been to a few. In the last couple years I had given up on help. I had been in a very bad car accident when I was young, which resulted in a broken femur. A broken femur, which didn't heal correctly and had to be re-broken. I've also had 2 knees surgeries from torn meniscus issues on the same leg. All that being said… I have babied my legs for a long time, not wanting to deal with pain, and in turn my flexibility has gotten very bad. This lack of flexibility is not a good thing.
Martina uses a stretching technique therapy that is AMAZING. With this therapy I have gone from barely able to bend and reach my mid-thigh with my fingertips, to reaching my knees, to now reaching my past my shins! And the goal now is to touch my toes, with her help I will get there!
I'd also like to mention that I drive to see her from Seattle once a week. Yes… she is that fab and worth the drive. Her massage room is very clean, the decor is calming, and the aroma of her essential oils are soothing. Very spa like and tranquil.
I recommend her highly!
Thank you Martina, you are my hero. Petra D.
What Our Customers Are Saying
Don't just take it from us, let our customers do the talking!
Martina has an amazing talent! There are few people that you can go to for a massage that can just find your trouble spots…she us one if those people!! She has tremendous knowledge of the body and muscle groups, and she listens and feels how your body responds..she really is gifted. I always feel great after my massages, and I've had different types, deep tissue and fascial stretch therapy so far, and both really helped me, especially with my shoulders and back. She has a quiet, comfortable, soothing setting that she does her massages, spa music and smells great.
I got to meet Martina Kowalke, whose skills and bedside manner are exactly what you should ask for in an LMP. Strong + knowledgeable means the most important thing: she can fix you and you'll come out relaxed and healed. Side note, if you're not into conversation, I'm sure they'll accommodate, but Martina is sharp and is the reason I'll be coming back. You'll be missing out if you don't chat with her for a little bit.
You know that practitioner that you don't have to tell anything and she finds your trouble spots? I have about 6 and she found them all. I didn't give her any clues. Clint W.
Check out our Yelp Reviews
Kindly leave us a review if you recently enjoyed your massage.
Thank you! Yelp
Sports massage
Detailed, focused, anatomically specific massage that targets and corrects your unique physical issues. Whether you are professional athlete nursing a chronic injury, a weekend hiker sore from overdoing it, or a mom with back pain from lifting a toddler, Sports massage can help you.
Sports massage can be broken down into three categories:
Pre-event massage
is performed one or two days before an event( race, game, competition).
The focus here is to increase the supply of nutrients and oxygen to the muscles, as well as mentally stimulate the athlete. Most of the time the massage will consist of quick, pumping strokes.
Post-event massage
is performed one or two days after an event. The focus is to remove waste and fluids from overused areas to aid recovery process. No specific or deep work is done during this time. lighter pressure to flush the muscles is needed.
Maintenance work
will include regular massage work for maintenance and addressing any injuries or imbalances through massage, stretching and strengthening.
Ultrasound Therapy
Ultrasound is used to help reduce local swelling and chronic inflammation, and to promote bone fracture healing. The intensity or power density of the ultrasound can be adjusted depending on the desired effect. A greater power density is used in cases where scar tissue breakdown is the goal.
The most common conditions treated with ultrasound include soft tissue injuries such as tendonitis, non-acute joint swelling and muscle spasm. Most muscle and ligament injuries can benefit from therapeutic ultrasound.
A water based gel works as a medium for ultrasonic waves. I am mixing the gel with proper herbal extracts so its healing properties are delivered deeper to the tissue.
Relaxation massage
Classic Swedish massage can be combined with essential oils to reduce stress, strengthen the immune system and help lift depression and anxiety. This calming massage may encourage better sleep at night while increasing energy and concentration throughout the day. Endorphins – which are the body's natural painkillers are released to reduce the perception of pain and provide you with a sense of peace, serenity and well-being.
Deep tissue massage
Specially customized healing massage is perfect for working out those knots and strengthening your structure. This massage should not be confused with deep pressure. Deep tissue massage focuses on breaking down adhesions where circulation is blocked and cause limited range of motion, pain and inflammation.
Fascial release and Myofascial trigger points techniques are used to bring back the natural flow of movement throughout the body and muscle tension is eased away, diminishing pain and discomfort. it is recommended for postural deviations, chronic pain, carpal tunnel syndrome,, whiplash, sports injuries and beyond. Treatment plan is advised for optimum results.
Fascial Stretch Therapy™ (FST™)
is a unique, complete and complementary system of table-based assisted stretching, focusing on the fascia and joint capsule as the key elements in achieving optimal flexibility, strength, performance and pain relief.
Fascia is a network of layered connective tissue that surrounds muscles, bones and joints. When the fascia and joint capsules are restricted it can cause:
Decreased joint space which can lead to degenerative joint diseases and osteoarthritis.
Increased muscle tone which can lead to trigger points, strains, tendonitis and tears.
Increased nervous tissue tone which can lead to headaches, trigger points and muscle tightness.
Increased scar tissue formation.
Decreased blood flow and energy levels, and much more.
Stretching Benefits:
Improved posture, Anti-aging, Reduced risk of injuries, Releases endorphins which are natural pain suppressants, Improved strength, Decreased stress, Improved athletic performance, Decreased muscle soreness.
What to expect during a session:
You are dressed in loose, comfortable clothing laying face up on a massage table.
You and I work together during the session – you will be asked to contract and relax different muscle groups during the session which allows for a deeper stretch.
The stretches are not painful.
Manual Lymphatic Drainage
is a gentle non-invasive manual technique that has a powerful effect on the body. Its efficient as a stand alone treatment or in combination with other therapies. It is used a treatment of lymphedema, an accumulation of fluid that can occur after lymph nodes are removed during surgery, most often a mastectomy for breast cancer.
Intraoral Massage
is a type of massage that works inside the mouth to treat cases of TMJ and other jaw pain and disorders.
Don't Be Shy
If we didn't answer all of your questions, feel free to drop us a line anytime.