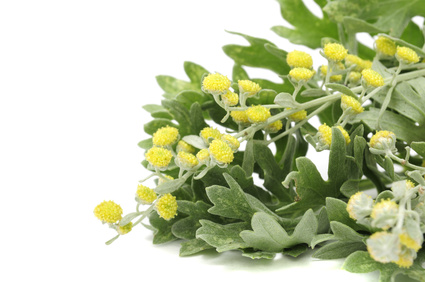 In November I would like to focus on herbs treating digestive issues.
Halloween candies,Thanksgiving dinner, Black Friday shopping fever and a cold rainy weather : The reason for an overeating. Wormwood and Calamus root can help.
The name wormwood is derived from ancient use of the plant and its extracts as an intestinal anthelmintic, antiparasitic drug that expels parasitic worms and other internal parasites from the body.
It is used to treat stomach and gallbladder issues, kidney and liver diseases. Cannot be missed in detox teas.
Wormwood benefits:
Artemisinin, the extract isolated from Wormwood is the most powerful antimalarial available.
Kills cancer cells, cancer cells are often rich in iron, and artemisinin can kill iron-enriched breast cancer cells similar to the way it kills malaria-causing parasites.
Gets rid of parasites, wormwood, black walnut and clove are used together to kill off parasitic infection and when taken together it breaks parasite's life cycle.
Treats Crohn's disease,wormwood has not only been shown to help people suffering from Crohn's, but it also may be able to decrease or eliminate the needs of steroids in Crohn's disease patients, along with improving mood and quality of life, which steroids cannot do.
Wormwood contains antimicrobial and antifungal abilities, has been shown to fight bacteria strains such as E.coli and Salmonella, along with fungi such as Candida.
Studies shows that wormwood is as good or even better than drugs in treating SIBO symptoms.( small intestinal bacterial overgrowth) and IBS ( irritable bowel symptoms).
Wormwood tea:
2 teaspoons of a dried herb
1 cup of boiling water. Pour over, cover and let it stand for 10 minutes.
Use when sick for a stomach poisoning, vomiting, stomach flu.
The tea is very bitter. It needs to stay warm, so keep it in a thermos bottle. Drink  3 x a day  on empty stomach. It has to be use with caution. In bigger amounts it can be poisonous. Use for max 3 days.
For chronic diseases use max for 3 weeks, then take a break. With longer use it can be addictive. Not suitable for children younger than 6 years and for pregnant women.
For kids with stomach issues I will recommend to drink chamomile, mint and ginger tea and a teaspoon of activated charcoal three times a day.
Works like magic. No side effects.
Wormwood is the key ingredient in the famous European beverage absinthe.  
Traditionally calamus was used for its effects on the digestive system and the lungs. This herb eliminates phlegm, clears congestion, and tranquilizes the mind. Traditional uses include :amnesia, heart palpitations, insomnia, tinnitus, chronic bronchitis, and bronchial asthma.
In Europe calamus is used as a digestive aid, helping to counter acidity and ease heartburn and dyspepsia. The root is also chewed to help toothache and to help stop smoking. Calamus can blunt gastric upset during the acute phase of drug withdrawal.
It is used in Thailand for stomachache. The Chinese use it for vomiting, diarrhea and abdominal pain.
Calamus also has a strengthening power for people with weakened immune system, recovering from cancer treatments…
It is recommended in a bath for its disinfecting and healing effect.( frost bites, skin infections, acne)
Even this herb needs to be use with caution.  In high doses, it is hallucinogenic.
Calamus root shouldn't be boiled. Infusion made of 1 tablespoon of dried root and 1 cup of hot water( not boiling), covered and sitting for 8 hours is safer and doesn't have a side effect. Can be used for a longer period of time. Just warm up and sip (two tablespoons) before meals or every three hours.
The tea made of 1 tablespoon of dried herb and 1 cup of boiling water needs to sit covered for 15 min. It is much stronger, can be used just 2-3 times a day for max. of two weeks. Then discontinue at least for a week.
Not recommended for children younger than 6 and pregnant and breastfeeding mothers.
Please contact me if you have any questions about these remedies or would like more details on the process of making and finding the ingredients. I will be happy to answer any questions you may have.